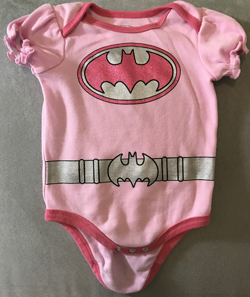 Written: 2016
Price: $40
Commissioned By: Megan Wike & Ridgeview Middle School (Round Rock, TX) In Honor of their 2016 performance at The Midwest Band & Orchestra Clinic in Chicago, Illinois.
Duration: ca. 4:30
Grade Level: Medium
mayhem:
"confused activity or excitement, sometimes involving destructive violence" (Cambridge Dictionary)
"a state of rowdy disorder" (Dictionary.com)
When I tell people my newborn daughter's full name, they look at me askance. "Mara" they understand, but "Mayhem"? That has certainly raised a few eyebrows and provoked criticism on more than one occasion. As I see it, though, the name Mayhem acknowledges the crazy reality of bringing a child into the world: a family of two becomes three; schedules and normalcy are turned upside down; and there is a tiny, adorable, completely helpless infant who, ironically, has more power over me than anyone else in this world—I am at her beck and call, yet it is the most rewarding and fulfilling experience I have ever had.
Because I am a composer/arranger, it almost seems obligatory that I write a piece for or about my daughter. Many times, composers craft delightful, soothing lullabies that lull their cherub children to sleep; perhaps not unexpectedly, I took a different approach and enshrined my daughter in a work for percussion ensemble. The introduction to the piece recalls her punching inside the womb, her violent bursting into the world, and the new sound of her crying. The first section follows, announcing the "Mayhem theme," which is rhythmically connected to her name: "Mara. Mara Mayhem." A groove emerges, depicting the nightly dance parties that she and I have had since the first week of her birth. The second section highlights the sweetness of "Mara's theme" and is filled with her tenderness: her smiles, her coos, her giggles, her sneezes, and her yawns. The third and final section finds the themes merging together: she is adorable and chaotic all at once.
What does it mean to be named Mara Mayhem? For me, the name simultaneously suggests a superhero-like existence (e.g. Superman, Spiderman) while nodding to the alliterative name of an alter ego (e.g. Clark Kent, Peter Parker). Ultimately I hope Mara uses all her powers for good, that she brings hope and change to the world, and that she is a force to be reckoned with by everyone she meets—including me.