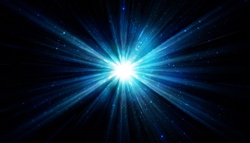 Written
2017
Duration
ca. 3:35
Grade Level
2.5
Commissioned By
Christopher Yee & the Cedar Park Winds (Cedar Park, TX) In Honor of their 2017 performance at The Midwest Band & Orchestra Clinic in Chicago, Illinois.
Price
full set $85; score $20
Contact for Pricing
MIDI

LIVE: McKinney Boyd High School Concert Band (TX), Jack Zeller, conductor

catalyst:
"a person whose talk, enthusiasm, or energy causes others to be more friendly, enthusiastic, or energetic." (Dictionary.com)
Every young musician has a first music teacher. While this teacher doesn't need to be a world-class master, it definitely helps to have someone tuned into kids who is able to instill in them a love of music-making. You need to have somebody to have faith in you and to make you believe you can do something fantastic. It is these teachers that Catalyst is written for and dedicated to.
Commissioned by Christopher Yee and the Cedar Park Winds, Catalyst is written to portray the growth and journey of a young musician. From the initial sparks of holding the instrument and playing notes, to the musical fireworks going off in the brain. Through the building of harmony, melody, and rhythm, the young musician grows to love music and the art form. Much like a first-year musician, the piece progresses from playing a few longer and slower notes, to shorter and faster notes and rhythms. And by the end, the musicians have a love in their heart and brain and the only way they can show it to the world is through their instrument.
A two-note motif of rising tones is prevalent throughout the piece, shifting between half notes, quarter notes, and eighth notes. This motif is written to mimic the infamous call of "Yee-Yee," which Mr. Yee has embraced throughout his time as an educator, motivator, and leader.
The ending of the piece quotes the fourth movement of Ottorino Respighi's "Pines of Rome," written to portray a triumphant legion advancing along the Via Appia in the brilliance of the newly-rising sun. To some, the rising sun is a metaphor for birth, rebirth, a new hope, and a new start. And every year, these first-year musicians are just that. They are Luke joining the Rebellion, they are Katniss volunteering as tribute, they are Frodo journeying to Mount Doom, and they are Harry going off to Hogwarts!